Are you on track to achieve Net Zero?
Hoover CS can help your company measure its environmental impact, and together, we can make a real difference for the future of our planet.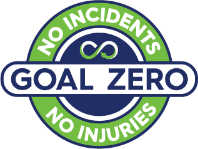 Everyone has the right to be safe at work and to return home to their family and friends as healthy as when they started
the day.
We aim to protect ourselves, our fellow employees, and the environment through our Goal ZERO program. Read more about our safety culture, commitments, and leadership.